---
Finally An Author (Overview)
After working in the financial world and as a software engineer, I have returned to the love of my life, fiction writing. Weaving pictures of emotional journeys through dark and dangerous episodes (are there any other kinds worth writing about) and bringing to life all the voices in my head that yearn to have their lives lived is what I was always meant to do.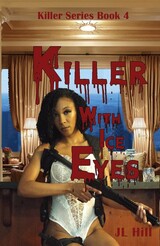 ​1997 – Maria is twenty-two years old. She is leading the Bright Skies Agency, an anti-terrorist/mercenary group, which combats human trafficking around the world. Barry Thomas, a government intelligence agent, working with Maria and her father MoJo objects to her tactics of letting herself be captured, then using the GPS within her to direct the BSA mercenaries to their target.
Maria is driven to finding Sgt. Warren whom neither her nor MoJo is convince died in the rocket attack on D.C. MoJo tells her and Barry the only way to be certain of death is to look a man in the eye and shoot him in the head. Maria takes control of the businesses which includes arms dealing, money laundering, kidnapping/rescues.
Nicky tells Maria he is stepping down as the Godfather and she is going to head both organizations. She has plans to rebuild the mob as a legitimate business after the Commission Trials had decimated the five families. At her request, Nicky puts out a contract hit on her as if she is performing a hostile takeover. She thinks it will bring Sgt. Warren out of hiding. It brings out more than they bargain for. Maria kidnaps Warren's daughter to use her as bait, as he had kidnapped her, to force him to face her.
Read More
---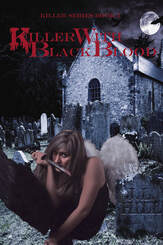 ​Killer With Black Blood is the third novel in the adult urban crime fiction Killer Series. This is the story of Nicky Nails Rocci rise to power in the New York Mafia. As the Godfather, he is critically wounded in an assassination attempt which brings his long-time partner in crime Bulletproof MoJo Johnson back to New York. To add to Nicky's problems, Nathan surfaces in the hands of the FBI. Nicky goes on trial for the murder of the two detectives and Joseph Banoa. MoJo forces Nicky to confront his depression and together they will track down Nicky's assailant. Together they exact revenge on their enemies.
Read More
---
It's been ten years since the Banoa-Rocci war. It is all but forgotten in New York City. Then the unthinkable happens, someone has kidnapped Maria and her nanny Akilina, and resurrected the Devil.Bulletproof Morris 'Mojo' Johnson has been missing for the last four years. He returns in a hailstorm of bullets looking for his daughter, and more importantly, her kidnappers. He is ready to reignite the old conflicts, or start a new one with whoever would be so bold.
Nicky 'Nails' Rocci is ready to ascend to the role of Godfather of his New York Family and take a seat on the board of the Syndicate. His friend can derail his entire plan and put him in the middle of a war with the other families, or worse, government forces.
Read More
---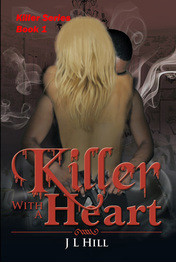 Review of Killer With A Heart:
I found that this book had you wanting to read it and not putting it own till the end. This story has it all in it. There is a love story, murder, fighting the mob. The story is bout a young gang of kids that steal money from the mob and it leads to murder. The mob fails to kill Morris Johnson (Mojo), which is a big mistake for the mob. I will not tell you the rest of story. This book is for adults that likes crime fighting scenes with graphics. Read More
---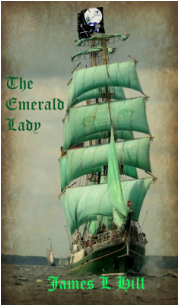 The Emerald Lady is a unique sort of book, combining pirate and American history with mermaid mythology in a unique and detailed counter-factual historical adventure. This story has an evil queen and lovers cruelly ripped apart by a curse, spending a decade searching for each other again. Hill shows a solid knowledge of nautical terminology (don't worry - the first few pages are a bit heavy on it, but it balances out), although even for me with a knowledge of sailing and time on tall ships, it doesn't quite capture the lure of the ocean. Instead, this is a story of mythology and the lust for power. The book gets better as it goes along, with a fast-paced adventure that I couldn't put down. It is a different sort of book to most fantasy, but enjoyable. Oh, and did I mention it has dragons?
Enjoy discovering the history of this world, and don't get too caught up on the random-fantasy-name generator names. It is a solid read.
I received this book as a Goodreads First Read in exchange for honest feedback.
Read More
---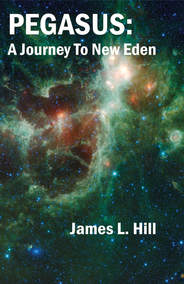 Pegasus: A journey to New Eden is a good little sci-fi story. It follows the lives of two main characters, Zack and Zuri. The story takes place in the near future where mankind has started to colonize around Earth's orbit and on Mars.
Pegasus is a space ship which is designed to take settlers to a new planet, named New Eden, it is almost completed when a global war breaks out, spreading into space and Zack and Zuri, who had been working on Pegasus, find themselves alone on the ship, which has been activated and sent orders to move away from Earth in-case it is destroyed. There was no time for anyone else to board and the two passengers have no control of the ship.
This book tells of the events after that and their struggle to find out if anyone else survived the war.
I did enjoy the book, but I was often confused by the sudden changes in POV. For me, that really affected the flow of the book as sometime I thought I was reading one character's actions, thoughts etc, only to realize the POV had shifted to another character.
​Read More
---
---
---